Remote File Access
The following instructions allow you to access files on your shared drive (homes) from a remote location using SFTP. We also have the option of remote-mounting file shares over the UCSB VPN on select servers.
We recommend Cyberduck (Windows, OS X) and WinSCP (Windows) for free SFTP clients.
Windows and OS X
Cyberduck
Start Cyberduck, click Open Connection at the top left of the program window.

Select SFTP from the drop down list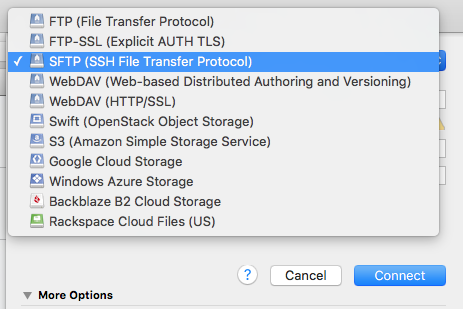 Fill in the server name, username, and password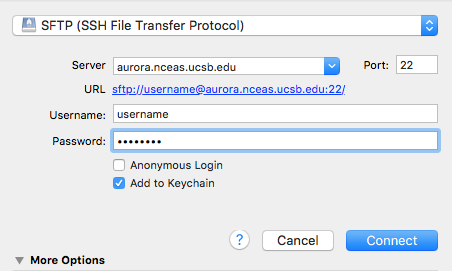 Click Allow, optional check Always, if prompted about the fingerprint.

Windows
WinSCP
Start WinSCP. Enter the servername, your username, and password: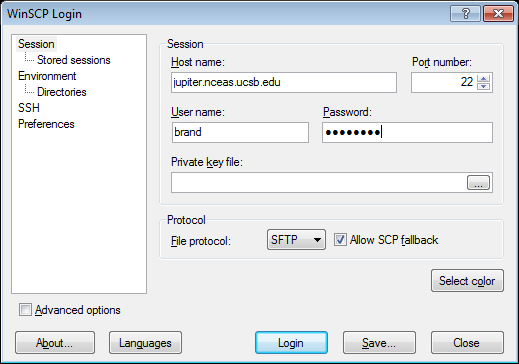 If you are prompted with a key warning, say "Yes".

You are now connected. You can drag files to and from WinSCP like any other file folder in Windows.
Notes:
Use Ctrl-Alt-H to show or hide hidden files
If you see two panes, and want to switch to the one pane view, go to Options -> Preferences -> Interface -> Explorer and restart WinSCP
Linux
gFTP
Enter the server name, your username and password, choose SSH2, and click the icon of the 2 computers at the top left of the screen to connect.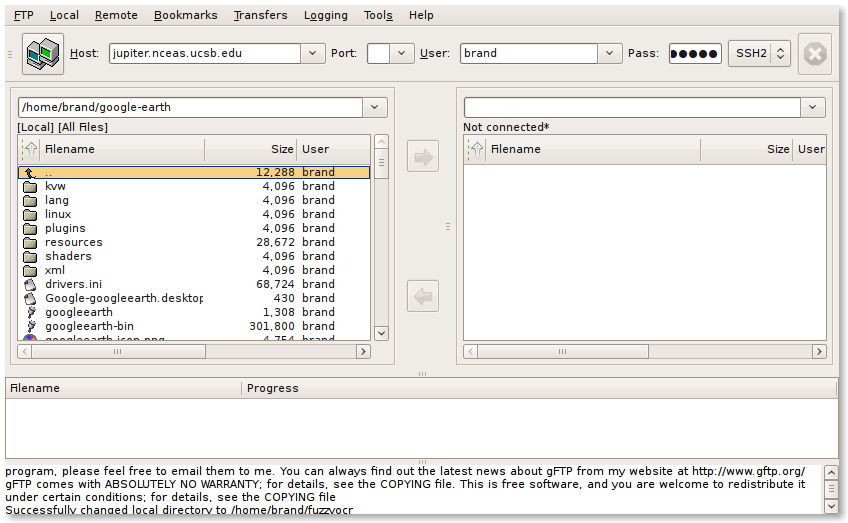 Konqueror
Open Konqueror and in the address bar enter your user name and the server name